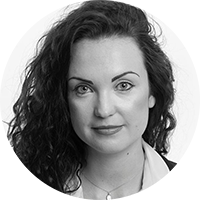 27 June 2020
How to use Webinars For Lead Generation
Webinars can be a very powerful way to engage with new audiences and strengthen relationships with existing clients.
However, lots of businesses are running webinars, so you need to stand out from the crowd and invest some time into the planning to really make an impact and see big business wins.
An effective webinar takes some time to plan and deliver effectively.
It's not just about the webinar itself, the pre-event marketing and the follow up are just as important.
So why do webinars work so well?
There's the obvious accessibility of a webinar: no travel expense to attend, no lunch expense and; as the presenter, you can reach a national or even worldwide audience, not just local contacts.
Webinars can be very content rich and interactive, often far more valuable than a physical seminar. In a seminar there tends to be rather a lot of lukewarm content or dead time and your audience may find it intimidating to ask a question in a room full of strangers. Contrast this with a webinar, where every minute is packed with useful content and audience members can interact through typed chat, and it becomes far more appealing!
It's a fact that people want to do business with people they know, like, and trust. Webinars are a unique tool to really fast track the trust building process.
You can connect with brand new prospects, share your expertise, demonstrate credibility and win the trust of someone you've never met far quicker than any other method.
Webinars are in my opinion more effective than a physical 1 on 1 meeting for building trust, as your prospect will not have a guard up. The perception of your audience on a webinar is that they are there to learn and share experiences. In a 1 on 1 meeting, the same audience member perceives that they are there to be sold to, hence their guard is up and trust does not flow in the same abundance.
People who go through the trouble of registering for and watching a webinar are seeking meaningful connections with a brand or in-depth information on a subject matter.
Webinar attendees are more engaged and more ready to take action.
The Process
To really make sure a webinar delivers the results (a boost in business!); be sure to spend an equal amount of time on the planning and the follow up as you do on the design / delivery.
Planning should include:
a well thought out & well branded registration process to capture data and sell the benefits of the event.
A captivating summary of the event. What topics will be covered & why should your audience log on.
Social media campaigns on LinkedIn, Twitter, YouTube, Instagram, Facebook – both on the lead up to the event and during. Will you live steam the webinar on social media channels? Create events, posts, blogs etc.
Mailers / calls to existing & new clients
Scheduled reminders to attendees
Affiliate marketing. Maybe you want to co-host the event with a similarly aligned business and double your potential audience?
The Webinar Itself
Most people log in to a webinar to be educated or to find answers.
Think about who your audience is made up of and tailor the content to suit.
There are 3 main types of webinar: a Masterclass, a Demo and a Q&A. You may want to pick one, 2 or all 3 styles and focus on creating value by providing answers.
For lead generation purposes, it's often effective to set the stage by listing out the pain points of your potential customers and showing them there's a solution (but don't go into huge detail, this can come in the follow up).
How to Generate Leads
1) In the registration process.
It is possible to gather all kind of details from your attendees at the registration stage. Such as email address, phone number, company, position, how many employees are in their organisation. You can ask attendees anything you want and design a custom registration to get the most relevant details.
2) During the webinar.
Use polls to find out what subjects your audience members most want to discuss and how to tailor your follow up. Gather valuable market intel on trends and activities.
3) Q & A: questions are buying signs. Take each question as an opportunity & follow up with each one appropriately. If you don't get chance to speak with everyone during the webinar, no problem – it's an open door to start a private conversation after the event.
The Follow Up
You should follow up with every single attendee in some way.
Depending on the size of your webinar, the approach will vary.
At the least: –
Send an mail communication to thank them for being there and provide an opportunity to stay in touch. Maybe share a useful link, document or video to reiterate your value.
You could send different mailers depending on the way your attendees responded to poll questions and make the follow up relevant for them.
Follow up individually with each attendee who asked a question: put in a call, discuss their situation and book a consultation.
If you built enough detail into the planning and delivery, your follow up communication will be very natural, welcome and specific to each individual. This will ultimately not just generate leads, but convert them into business.
#webinar #leadgeneration #onlineevents