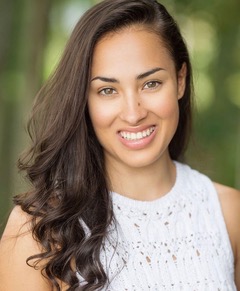 16 July 2021
How to create your perfect virtual event
Covid-19 saw the disruption of many businesses luckily for the events world the increase in technology allowed us to continue, all be it in a less normal capacity! However, virtual events look like they're here to stay. Many companies have decided that the benefits of an instant global audience, cheaper running fees and more time have made them think twice about returning to only live events. A recent study by LinkedIn found that 45% of future B2B events will be completely virtual. So, now is a great time to get up to date on best practices for virtual events. Spending hours on Zoom sounds a lot less appealing than a live event but, it's time to turn it around and give your event it's sparkle back.
Step one- Preparation
Audience 
Know your audience! Like live events, this is the first and most important stage. Events exist to entertain, inform and teach an audience, their opinion post-event is the most important one! Ensure your audience profile is clear and your event suites this profile.
Appeal
Your event needs to stand out from the crowd and have a wow factor or 'instagram moment' even though no one will be physically attending. This could include a headline act, a live performance or even a quirky virtual game to boost energy and attention. This moment will remain in your audience's minds for months to come and guarantee their attendance at your next event.
Structure
Regardless of the setting, events must have a structure so attendees and organisers know what's going on and when! Important things to consider in a virtual setting may include:
Breaks

Timings 

Session type e.g. Q&A, panel discussion, live entertainment, networking sessions 
Planning 
Although virtual events take less time to organise it is important to make sure that you set aside a good chunk of time so that you're not rushing close to the deadline. It is helpful to create to-do lists and give yourself deadlines to ensure nothing gets forgotten about. 
Budgeting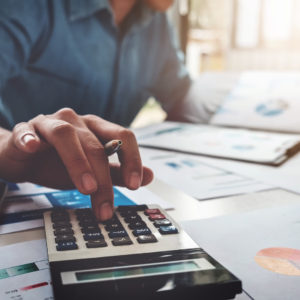 Like live events, virtual event budgets vary from one to the other. Here are some important things to ensure you budget for a virtual event:
Subscription to the event platform

Additional technology e.g. microphones

Ticketing platforms (some websites charge a handling fee)

Entertainment fees e.g. speakers

Production costs 

Attendee gifts 

Marketing 
Step two- Choosing your platform 
With developments in technology occurring all the time choosing the right platform for your event can cause quite a headache. Luckily for you, we've come up with three questions to check against to make your session run smoother. 
Firstly does the platform allow you to create a space where people can connect. Coivd proved exactly how much we need human connection therefore it is a key element of any event, especially lockdown ones! Examples of ways to connect include: chat functions, networking sessions and, event-specific apps.
Secondly through using the platform are you able to organise your event better. Can you schedule the event, how does it store data from participants, can you send automated reminder emails. These aspects and many more when included allow for a more organised event, by taking advantage of the technology available and linking sites together will allow you to relax and enjoy the event and seeing your hard work pay off. 
Finally, make sure the site you use allows you to measure the success of the event. Whether that's by monitoring the drop-off and interaction during the event or the traffic to your site. Any information you can gain will help you to improve for the future.
Step 3- Pre- Event Preparation 
Communication 
In a virtual setting, it's easier than ever before to disappear into your private working bubble. Throughout the planning process why not try reaching out to your target audience and have a chat to ask for feedback on your proposed event idea. Or even using social media tools e.g. polls to gain feedback from a selection of pre-determined answers. The more information you have before the event the more likely it is that attendees will leave with a smile on their faces. 
Entertainment
At the centre of all events is the entertainment. It could be educational, or fun but both types are equally important and therefore you have to prepare this can be done by:
Getting entertainment that matches your audience profile

Ensuring that you don't go over budget 

Checking that entertainers have the equipment and training to stream in a live event to a high standard 
Agenda
One of the main sections of the pre-event preparation stage is planning the agenda. This is similar to the event structure that we discussed earlier but with more detail. 
Important things to incorporate: 
– Keep the sessions short and sweet with breaks in between them
– Create a running order so your audience knows what to expect 
– If you want to attract a global audience make sure this is considered in your event timings 
– Ask for feedback 
Event page 
Your event page is a form of advertising associated with the pre-event preparation. You should include an overview of the event, company logos, sponsorship logos and information, information about speakers/ entertainment including images and short biography, registration information, dates and timings of the event. If you've got all of this you're set to move onto step four!
Step 4- Marketing 
There are four main types of marketing that we are going to discuss: social media, PR, email and blog posts.
Social media
With so many platforms to get your head around it can feel overwhelming to know where to start. Consider your target audience and the sites they use the most and focus your attention here. There are also scheduling apps that help to manage the load. Social media is a brilliant form of free advertising so it's a great tool to use, you can also get your featured attendees/ speakers to share information about the event to increase awareness.
PR
Like social media, this will better suit some audiences than others. A press release detailing the key aspects of your event released to the media could be the perfect way to reach your target audience. This is why it's important to follow our suggested order and find out your target audience first!
Email
Sending invitation emails is a great way to contact your target audience. Make sure to include information about tickets, speakers/ entertainment, reminders and any extra event-specific content you have created. Sending the emails in sequences of three is the best way to create a buzz around your event. 
Blog posts 
These are a great way to give your audience a more detailed account of your event, specific posts could be around sponsorship information, individual entertainers/ speakers or even why people should attend your event. This extra detail is a great way to catch the attention of your audience and shows them that you care about the event you're putting on. 
Step 5- Enjoy
Now you have fully prepared for your event it is important to go and enjoy it, you've earned it! But be prepared, there's a step 6!
Step 6- Post-event feedback
Well done, you've made it, that's a wrap! Not so fast – Now is the time to get back in contact with your attendees to see what they thought of all of your hard work.
Post-event surveys 
These are a great way to get information back from participants, emails can be sent to your entire attendee list relatively quickly once you create the event-specific survey, don't worry there are many virtual tools to help you with this too. Be sure to include a mix of open and closed questions to allow for more detail in some responses.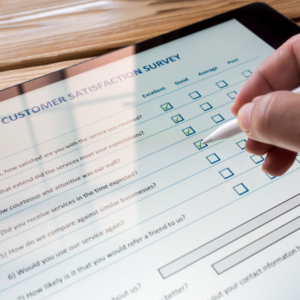 Post-event polls
Social media is a great tool for post-event feedback. Many sites allow you to share polls with your followers to get feedback almost instantly. Onsite you can see the number of respondents per answer and the overall percentage split for each question posted. 
A final note
That was a lot of information, I hope you took it all in. Or did you just want an insight into what we do here at Virtual Approval? Cheeky. But that's just the beginning of our service. Contact us today to find out more and let us do the hard work for you!