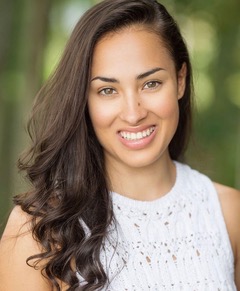 31 July 2021
How to stir up a storm of interest for your event
Struggling to get a good turnout for the entirety of your event? Well look no further, this blog will give you all the information you need to see those numbers get up and stay up throughout your event! With just three stages to consider, this guide makes it simple, so let's jump in.
Communication
How you speak to your participants and hosts is vital in ensuring a successful event with high attendance. Branded content and an easy registration process all play a part in ensuring your guests feel confident and excited about attending the upcoming event.
Event website/ landing page
Once potential event attendees are directed here, it is important to display key nuggets of information for them to digest, such as:
Event highlights

Speaker information

Entertainment

PDF downloads

Event details such as date and time

Agendas

Accessibility options such as closed captioning or multilingual capabilities

An obvious sign-up button
The most important thing to remember is to keep the page simple, concise and in line with your company branding. Don't work too hard, just display enough information to tickle the taste buds of your potential attendees.
Sign-up process
After attendees have clicked that all-important sign-up button, the process following this is crucial to ensure that they don't click off before fully registering. The sign-up process needs to be simple. Make sure you are only asking for basic relevant information at this stage (more information can be requested in the pre-event emails, but more on this in a moment). Basic information to request for a virtual or hybrid event may include attendee names and email addresses.
Pre-Event emails
These can be a great way to remind your attendees about an upcoming event. To advertise to those not already registered to do so. To promote extra content e.g. a second day that they haven't already registered for.
Top tips to ensure your emails are top-notch:
Make sure they are well branded e.g. company logo and colour scheme, keep this the same as your landing page for a slick look.

Keep it brief and to the point.

Send it from a branded email account, there is nothing worse than not knowing if an incoming email is genuine or not!

Add the event details to the email ensuring they are clear and easy to find/ action.

Test your emails before sending them out, try sending them to a colleague to check that they read well on different browsers.

Don't overdo it. Reminder emails are great but make sure you don't send too many repetitive emails and, that any that you do send contain relevant, new, or reworded information.
Marketing
Technology today is amazing, but often it can seem overwhelming knowing where to start. With such a wide selection of services to choose from it is im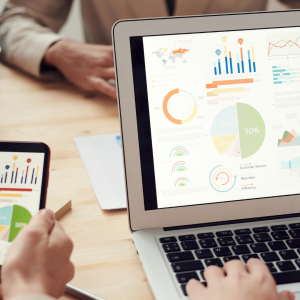 portant to create a marketing plan, who is your target audience, what are you hoping to say, what are your desired outcomes? From here you can work to form a timeline to ensure you market your event effectively before it commences. After successfully setting up a landing page and branded emails other marketing tools can be implemented.
Social media
Social media has become an essential part of any event from companies posting live updates, line up announcements and competitions to guests sending feedback throughout the event. The impact social media has on any event is undeniably influential. In terms of marketing, social media is a fantastic free tool. With no limits on the number of posts, you can share it's a great way of advertising your event and communicating with attendees.
Selecting your platform will come down to the type of event you're hosting and its target audience. Therefore you should do your research before going full steam ahead on one social media site which isn't suitable. However, the more social media accounts you have ultimately the more reach you have. But be careful not to get carried away in aimlessly posting. Make sure all the content you release is relevant and in line with the branding of the event.
During the run-up to the event and throughout the event hashtags are a great way to collate audience reactions and feedback. Try setting an event hashtag and sharing it with attendees and hosts pre-event and see what they're saying online!
Using your connections
Your speakers or acts at your event can also assist you and are another great marketing tool. Using their personal or company social media platforms they can help by sharing your content and promoting their involvement in your event. This means your event is shared with a wider audience which may lead to an increase in your event audience. Speak to your hosts and acts and see how they feel about it, work out a strategy that suits you both and see where it takes you. Everyone is different so make your market strategy individual to each event.
Current audience
Your current audience is a fantastic way to increase an event audience. Why start from scratch when you already have something there to build upon. Send emails to advertise them to sign up, see what they're saying on social media (there may be a clue as to why you haven't received their sign-up), ask them. If you've got the time reach out and ask. Maybe you had a selection of regular attendees who have all stopped coming, send a message, find out why they aren't coming and make the necessary improvements. A personal approach is more likely to get a response than a generic email sent to all of the people in your address book.
Partner companies
Buddy up!! Working together with other brands is a great way to increase awareness and credibility. "We rise by lifting others" – Robert Ingersoll. This quote could not be more relevant here. Collaboration not only increases awareness it builds business, allows access into new markets, and ultimately it is a win-win solution for both companies. More awareness equally more potential customers!
Content
The main event, the icing on the cake. The reason people are checking out your event. Regardless of your marketing and communication mix if the product doesn't excite or engage with its features then people simply won't attend.
For an event to be successful ensure you have:
Good quality speakers

A good budget to allow for quality acts, advertising, etc

Interactivity

High-quality advertisement- as we mentioned before don't spam attendees, send relevant concise information to ensure that it is retained.

Ensure accessibility, this is achieved through your choice of venue or virtual platform. Make reasonable adjustments. Ask participants and hosts to disclose if they require any accessibility measures during the sign-up process.
Interactivity
This is vital to ensure audiences stay engaged and alert throughout your event. Here at Virtual Approval, we use techniques such as Miro boards, quizzes, Q&A sessions and word clouds. To get audience members to pay attention, get involved and give input. Allowing and encouraging your audience to be a part of the experience creates a more memorable one. Positive memories make a person more likely to return to an event so it's another win-win!!
I hope that this has been helpful, but it is only the tip of the iceberg. Audiences are complex and vary from event to event. There is so much you can do but, when does it become too much? If you would like more assistance, don't hesitate to get in touch, we'd be happy to help!! Happy maximising.