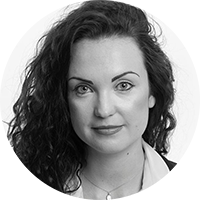 2 November 2020
Virtual Meeting Games & Tips for Interactivity
So you want to make your virtual events more fun and engaging??
Absolutely, great idea. It's no secret that us humans have a short attention span, so injecting some interactivity can really heighten the impact of an event and make the rest of the content land and stick better with your team / audience.
But, before you go full steam ahead into planning a meeting that resembles Takeshi's castle more than a business meeting…..
STOP and consider
What are the learning objectives for your audience
What data do you want to capture
What point are you aiming to communicate
I'm sure the rest of the content of your meeting will have some objectives; so any games you choose to incorporate should aid in achieving these goals, not distract from them.
So once you have the objective, work your way backward and design or pick a game that will work as a vehicle to guide your audience in the right direction.
Almost any game you would play in person during your team meeting / social can be adapted and played in a virtual setting.
Here are just a few tried and tested games that the Virtual Approval team has delivered in events over the last 6 months.
Heads & Tails – works better as 'Knuckles or Palms' on zoom as the audience can hold their hands up the camera. Can also be played using Slido in real time.
Trivia quiz
Musical chairs with breakout rooms
Pass the ball / parcel around the screen
Musical 'pass the host' parcel, where you take it in turns to change the meeting host until
the music stops and the host gets a prize / question / forfeit
Scavenger hunt
Bingo
Pair work: send each pair to a breakout room and send person 1 a symbol. Person 1 must
describe while person 2 draws the shape. Come back to main room to compare, winning team is the closest.
'Guess the fridge / baby / pet photo'. Each person submits a photo of their fridge / baby / pet before the meeting and the host displays all the photos, while the team guess winner is the person with highest correct matches.
Secret whispers (a message passed along through breakout rooms)
Breakout Room Bingo (guess where you are going)
Finish the sentence game
2 truths and a lie
Wheel of fortune
Higher or lower
Talent show
Freeze frame
Guess the distorted song
These are just some of the games we have devised so far, the list is ever evolving.
Contact us to discuss your event and we'll help you make it as interactive as it needs to be.
Have fun! Happy online learning.