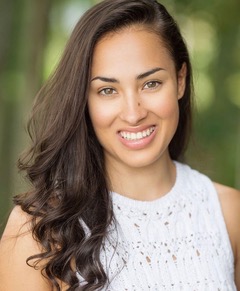 25 August 2021
Interactivity or detachment? – Our top tips to stimulate the senses in a virtual event environment
The world of virtual events has become for many, a way to interact with real life while locked down inside our houses. However, is there still a place for the virtual and physical to intertwine as the world moves out of lockdown? Virtual events allow for greater ease of access, lower CO2 emissions and lower overall costs for both attendees and organisers. So why then are people rushing to get back to the live event environment. Some may argue that the atmosphere is better live or that they feel a part of the community more once inside the live venue. Let's consider that for a moment. The reason the atmosphere and community may appear to be better at a live event is due to interactivity, once inside the venue you meet new people, walk around and explore, hear the music, join in with activities and escape from reality.
It is still possible to achieve many of these aspects with a virtual event, you just need to know how to do it, luckily we do!! Let's discuss those five senses…
Sight
The aesthetic of the virtual event is just as important as in the live setting, so picking the right venue conundrum has become picking the right platform, or designer to build your own. We operate using a huge range of virtual event platforms including: Hopin, Remo, Swift, Zoom, Inconf, Intelligo, and many more, or sometimes a combination of multiple. They each have different functionality and design benefits. Picking the right platform is very much like picking a venue.. the right choice for your will depend on capacity, accessibility, how you want to display your brand, your budget, the look and feel you desire.
After the platform decision comes the production. This is where you can really have some fun and wow your crowd. Consider immersive augmented reality such as GSXR, enabling you to create a fully customisable virtual world, or a fully branded vMix production making your traditional Powerpoint presentations really sparkle…. the virtual world is your oyster.
Like live events, virtual ones could often benefit from entertainment such as a magician, dance acts, live music or even interactive activities such as games, polls, and Miro boards, the possibilities are endless and the majority can be brought online. Perhaps one positive of the pandemic is that we are all well equipped for a cheeky live stream!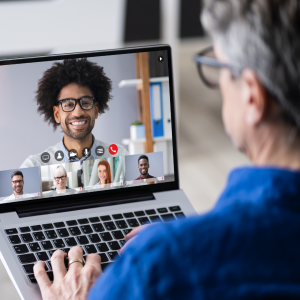 Sound
One of the most vital elements at any event and it can easily be heightened online. We often recommend that attendees listen on headphones for headset for a more connected experience. We've even added binaural sound effects to pre-recorded content before to really take the audience on a journey. Accessibility is also a big consideration and highly requested, so ensure you account for closed closed captioning / subtitles. For more accessibility assistance check out the charity Attitude is Everything! To create an immersive experience why not try bringing the virtual audience into the space with the live speakers for the Q&A sessions, panel discussions and general communication sections of your event. Of course, you should encourage communication between attendees at times during your event both through the chat box and virtual face to face communication. Use break out rooms so the delegates can discuss a previous speaker or use the time to network. Making connections in a virtual setting improves engagement and creates positive memories.
Touch
And now for the more bizarre virtual senses. Although you cannot physically touch your fellow attendees (unless they are joining on a separate device sat next to you)! Touch can still be utilised, whether that's through activities like "show and tell" where individuals bring an interesting item from their home to the screen and tell other delegates about it. Or even through the pre-event packages, containing event supplies like the ingredients for a baking masterclass or craft workshop like those from Makers at the Mill
Smell
How you ask? Well, remember the baking masterclass we just talked about; smell will automatically be introduced when the delegates open their VIP hamper delivery. Sending out pre-event hampers containing all the supplies needed to join in will take the stress away from buying the correct products and can add the element of surprise (remember to check allergens if you are sending a surprise of anything edible). This creates a more immersive experience and most importantly introduces another sense. Other ways to include smell could be a virtual food/ drink tasting, cocktail masterclass, craft workshop or even a perfume making class.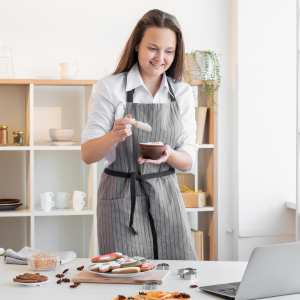 Taste
Interesting, I didn't know we could share food through a screen…fear not, the technology isn't there… yet!! We don't have to be in-person to share food contrary to popular belief. Following on from the smell section taste works in the same way, don't be scared to break away from the regular events and try something unique like a beer tasting or a virtual brewery tour from your local area!
Ultimately virtual events can be just as rewarding and enjoyable. It's easy to integrate physical activities into a conference or meeting agenda such as yoga or mindfulness breakouts, and logistically it's so much easier than in a physical event. You don't need to bring an exact replica of your live event to the virtual world. Make adaptations and keep it fresh, have fun with the new possibilities. All events are unique so these suggestions won't work for all of them but be bold and happy creating!